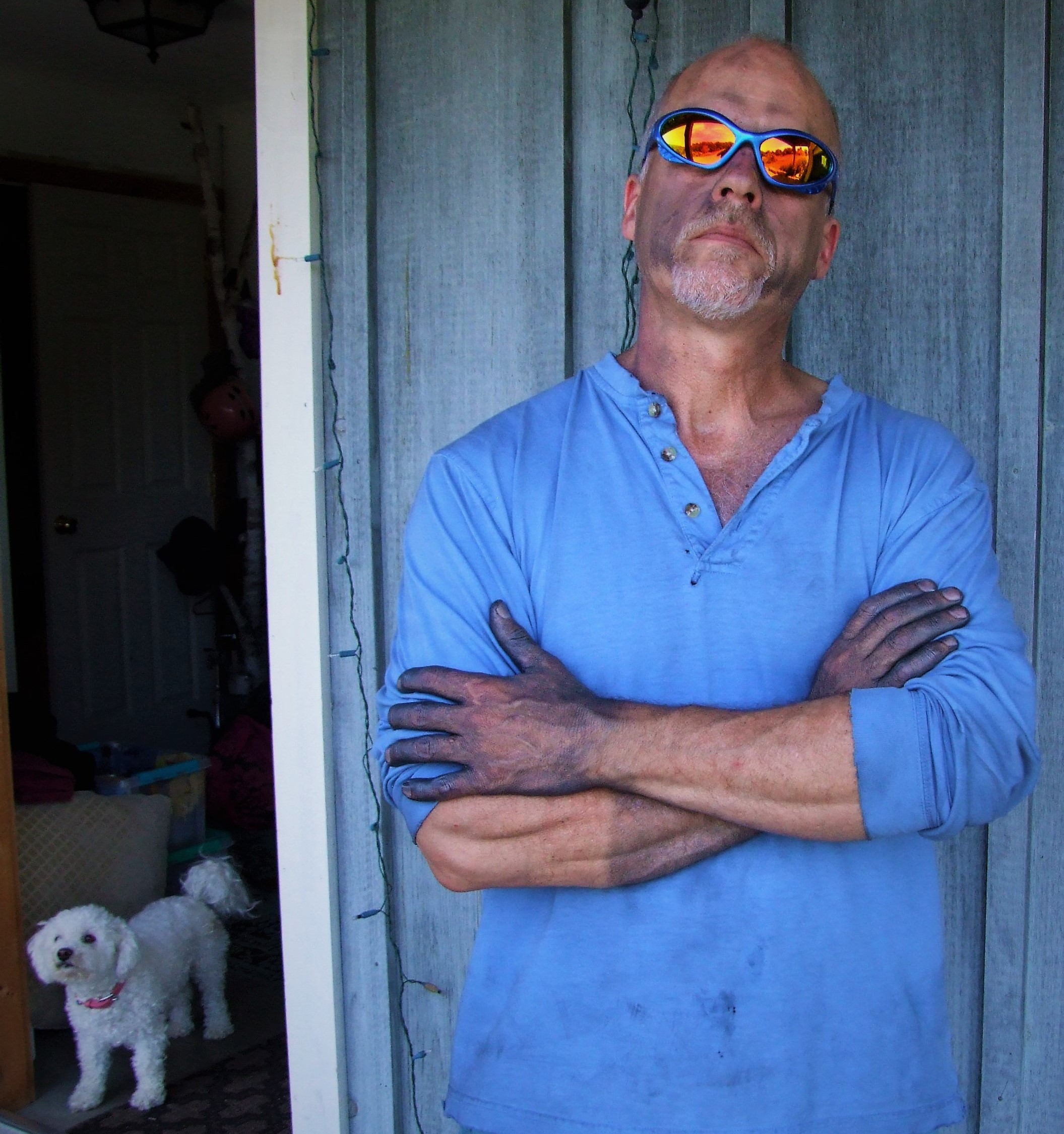 T. W. Wolff                      

Born 1960 – NY
Mr. Wolff is a founding partner of Favette & Wolff, LLC; for 25 years, a New York based firm creating fine art, commissions, murals, rendered objects, and Trompe L'oeil. Previous clients include: Bill Gates, Michael Douglas and Catherine Zeta Jones, Vincent and Linda McMahon, Chazz Palmenteri, Angelica Page. Business clients include: Perrier Co., Jones of NY, Bank Audi, and Denning & Fourcade.                                                         
Mr. Wolff's commissions range from acrylic and oil canvases, to photo - shoots, installations, and the delicate restoration of fine religious relics.       
In 1981, Tom loaded a '77 Chevy Vega with a tent, granola, and traveler's checks, and headed out across the U.S. This journey has never really ended, and is the genesis of his artistic career.
SELECTED SHOWS: 2016-1998
Gallery 287 Danbury CT – One-man show
Gallery around the Corner – Brewster, NY
Manhattan - Specialty Lighting Industries. One-Man show
Alamos, Mexico - Torn Page Galleria. Group Show.
Stamford, CT - Wakefield Design Center. Group Show.
Greenwich, CT - Merrywood Estate Show. Group Show.
Hillsdale, NY - "Portraits and Polarities". One-Man Show.
Katonah, NY - Katonah Museum Artist's Association. Group Show.
Mt. Kisco, NY - Katonah Museum Artist's Assciation. Group Show.
Cross River, NY - Gallery Yellow. Group Shows (2)
Croton Falls, NY - School House Gallery. Group Shows (2)
Orlando, FL - Art and Print Expo - (Awarded: "Eclectus")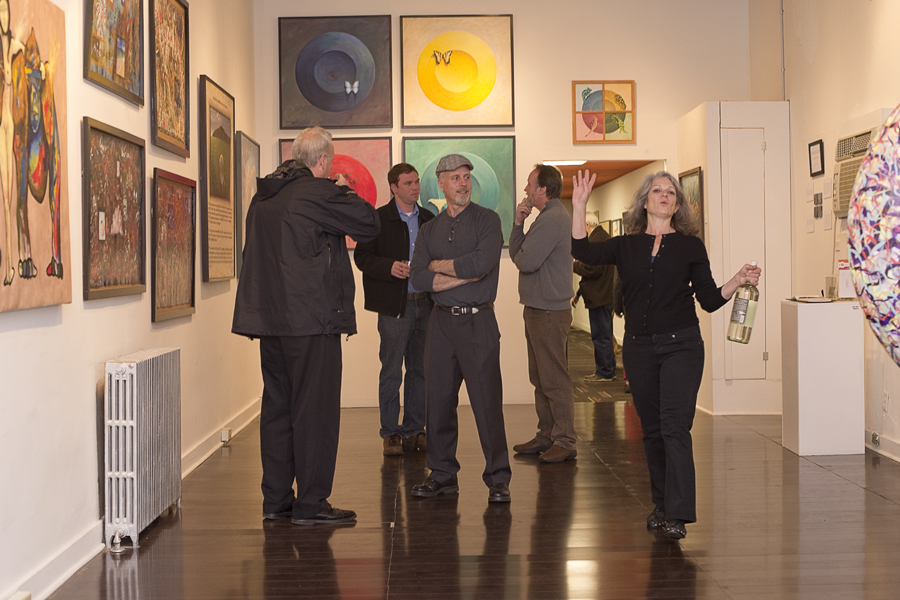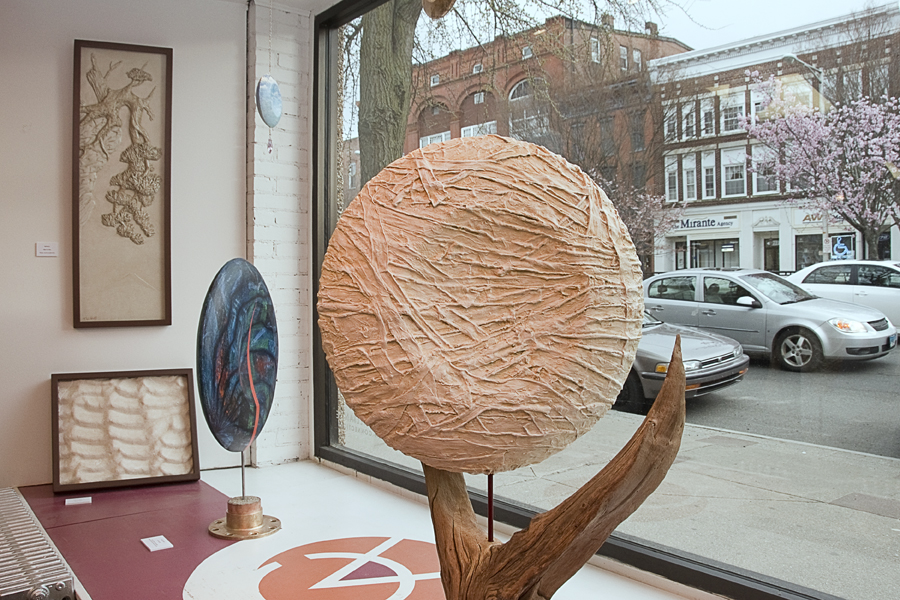 Gallery 287
At right, William McCann owner of Visual Impact, LLC, and left, Michael Whalen, nationally acclaimed imaginative realist artist, confer over: 'Into Flight'.
(Photographer: Dave Clark)
Gallery Around The Corner